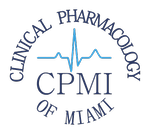 Clinical Research Facility in Miami / Hialeah, Florida
Clinical Pharmacology of Miami was founded to serve a real need for high quality clinical research facility in Miami. We have the experience and facility to conduct safe, precise, well controlled clinical research with new and existing drugs. Part of the ERG Network.
Clinical research is an essential tool the scientific community uses when evaluating specific medical treatments and their effect on the body. Research studies need different types of individuals to participate in them—those who are healthy and others who may have illnesses. There are many reasons to participate in clinical research
Read More »
Keeping your liver healthy isn't much different from taking care of your overall health. Staying active, maintaining a healthy weight, and managing chronic conditions are a few recommended changes. The liver plays a significant role in the metabolism of what we consume. Therefore, diet is an integral part of healthy
Read More »
June kicks off Men's Health Awareness Month. It is an annual focus for men of all ages to strive for better health by joining any of the various activities peppering the month. Learning more about the common conditions male populations face and their symptoms is vital to early detection and treatment success.
Read More »